The 5 Top Industries in Austin, Texas and How They Use IT for Greater Success
Austin, Texas, is a thriving and diverse economic center in the United States, with a booming population and a rich cultural scene.
The city has been named one of the fastest-growing in the country, with a strong job market, and a dynamic business community. Austin's success is due in large part to its top industries, which range from technology, and healthcare to manufacturing and hospitality.
In this blog post, we will take a closer look at the 5 biggest industries in Austin, Texas, and the role that IT plays in their ongoing success.
Some Background on Austin as an Economic Center
Before diving into the top industries in Austin, it's worth providing some context on the city's economic growth.
Austin is home to more than 2 million people, with a median age of 34 years old. It has a diverse population, with a mix of young professionals, families, and retirees. In recent years, Austin has become a hub for innovation and entrepreneurship, with a thriving startup scene and a growing tech industry.
The city's low cost of living and favorable tax policies have also attracted a range of businesses, from large corporations to small, locally-owned companies. As a result, Austin has experienced consistent economic growth over the past few decades, making it one of the most vibrant and exciting cities in the country.
The 5 Biggest Industries in Austin, Texas and the Role that IT Plays
As the Texas Workforce Commission and the Austin Chamber of Commerce would happily admit, Austin is a large metropolitan area and a veritable hub of economic development, thanks in large part to these massive sectors.
Without any further delay, here are the top industries in Austin and how they make effective use of IT every day to achieve greater and greater levels of success and productivity.
1. Technology
Austin's technology industry is one of the most robust in the country, with a wide range of companies working on everything from software and hardware development to cybersecurity and artificial intelligence. Major tech companies like Dell, IBM, and Apple all have a significant presence in the city, as do smaller startups and venture-backed firms.
One of the keys to Austin's success in the tech industry is its strong focus on innovation and collaboration. The city is home to several technology-focused incubators and accelerators, as well as a thriving community of entrepreneurs and investors. This collaborative approach has helped Austin become a hub for new technologies and groundbreaking ideas.
IT plays a key role in Austin's technology industry, from managing data and software development to providing cybersecurity and network support. Many tech companies in the city rely on managed IT services providers in Austin to ensure that their systems are up-to-date and secure, allowing them to focus on innovation and growth.
Gain an IT Service Provider That Allows You to Focus on Growing Your Business
Instead of putting out IT fires all day long!
Learn More
2. Healthcare
Austin's healthcare industry is another major player, with a range of hospitals, clinics, and research institutions contributing to its success. Major healthcare providers in Austin include St. David's Healthcare, Seton Healthcare, and Baylor Scott & White Health, among others.
IT is critical to the success of Austin's healthcare industry, providing support for electronic medical records, telemedicine, and other digital technologies that have become increasingly important in recent years. Having IT tech support in Austin can help healthcare providers manage their data and technology needs, ensuring that they can provide the highest quality care to patients.
3. Manufacturing
Austin's manufacturing industry is another important part of the city's growth, with a range of companies producing everything from high-tech electronics to consumer goods. Significant manufacturers in Austin include Samsung, NXP Semiconductors, and 3M, among others.
Once again, IT plays an essential role in Austin's manufacturing industry, helping companies manage their supply chains, logistics, and inventory. Many manufacturing businesses count on the aid of IT consultants in Austin to help streamline their operations and improve their efficiency, allowing them to stay competitive in a rapidly changing market.
Learn more about Austin, Texas as an Economic Powerhouse!
With this short 4 minute video
Watch Now
4. Hospitality
Austin's hospitality industry is a huge contributor to the city's economic landscape, with a range of hotels, restaurants, and other businesses catering to visitors and locals alike. The city is home to several major hotel chains, as well as a thriving food and beverage scene and a range of entertainment options.
And as you might imagine by now, IT is crucial to the success of Austin's hospitality industry, from managing reservations and customer data to providing Wi-Fi and other amenities for guests.
5. Education
Austin's education industry is another major player in the city's economy, with several top-ranked universities and a range of public and private schools serving students of all ages. The University of Texas at Austin is one of the largest employers in the city, with a range of research programs and initiatives contributing to its success.
And of course, when it comes to the education industry, IT is an essential component to the success of Austin's education industry, providing support for distance learning, online courses, and other digital technologies that have become increasingly important in recent years.
Become your business' resident subject matter expert with these key learnings from our resource portal: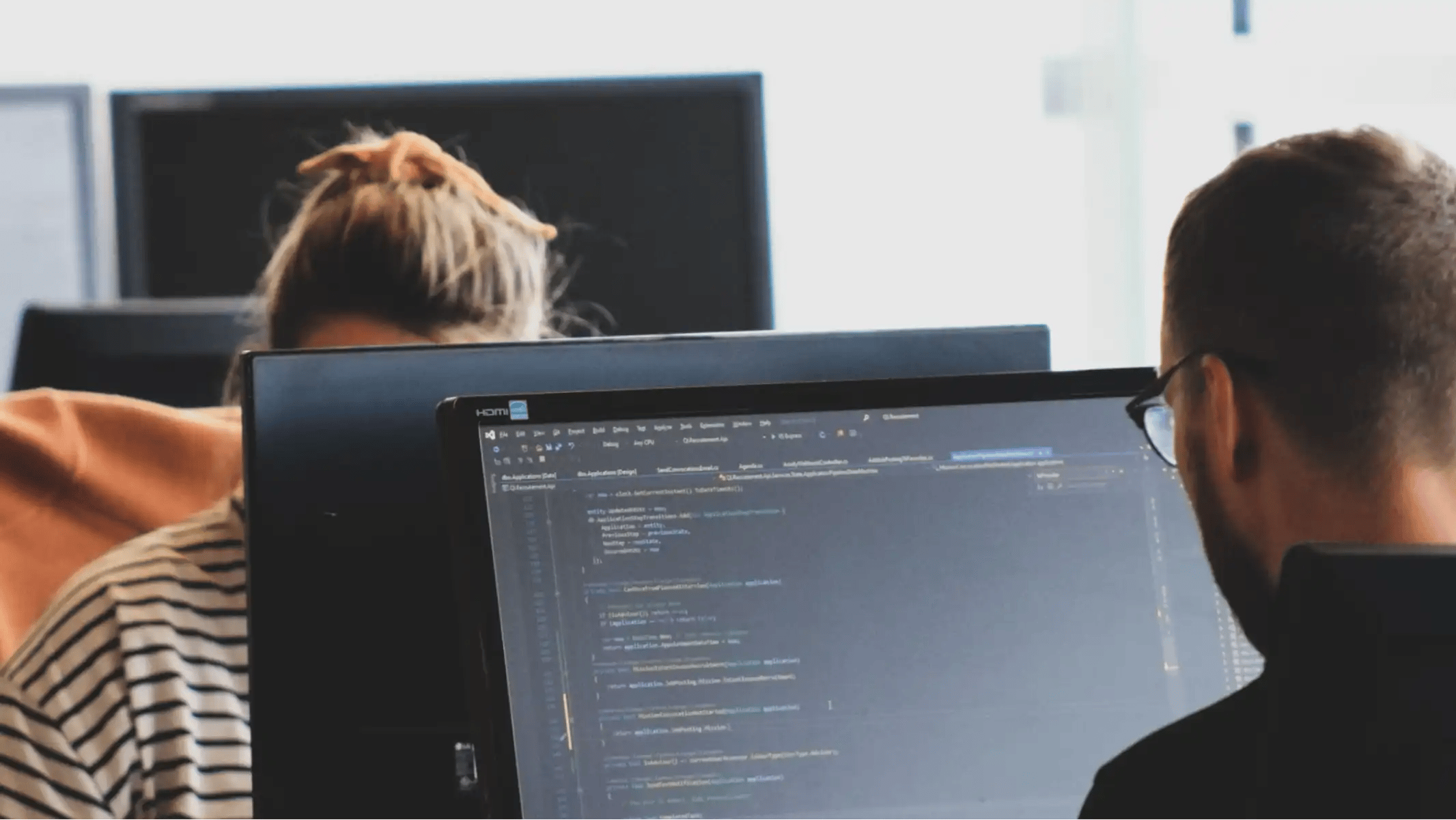 Making Smart Use of IT Like Austin's Top Industries with Gravity Systems as Your Managed IT Service Provider
To sum up, it's clear that Austin's top industries rely on IT to stay competitive and provide high-quality services to their customers.
Whether you're in the technology industry or healthcare, manufacturing or hospitality, or education, Gravity Systems can provide the expertise and support you need to succeed.
Our suite of IT services runs the gamut from fully-managed, to co-managed, to a third-party consultancy role. We structure our pricing and our engagement with you based on your unique needs as a business.
Our Austin computer services include:
Contact us today to learn more about our services and how we can help your business thrive in the dynamic and exciting city of Austin, Texas.