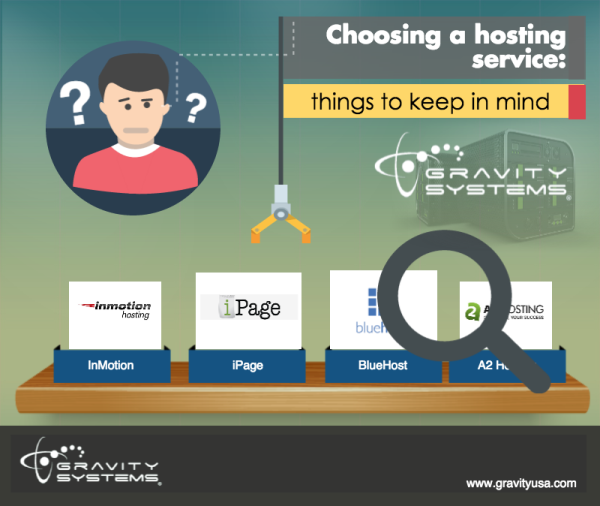 Almost all businesses have a website nowadays and find it is an important part of their branding and customer outreach strategy. While the content, images, and layout of your website decides how the website is received, the speed and availability will decide the volume of traffic you get (and keep!). Your hosting provider, for the most part, controls the speed and availability of your website. This is the reason why you must choose a reliable web hosting service provider.
Many companies offer free as well as low-cost hosting services. Such offers are quite tempting; many customers prefer them to the more expensive packages. However, these free and low-cost hosting services are not for everyone, especially for companies who are dependent on their website for generating business. Using one of these providers can mean having a site that is often down or unresponsive. Here are some factors to consider while choosing a web hosting service provider:
Choose a company that has a strong reputation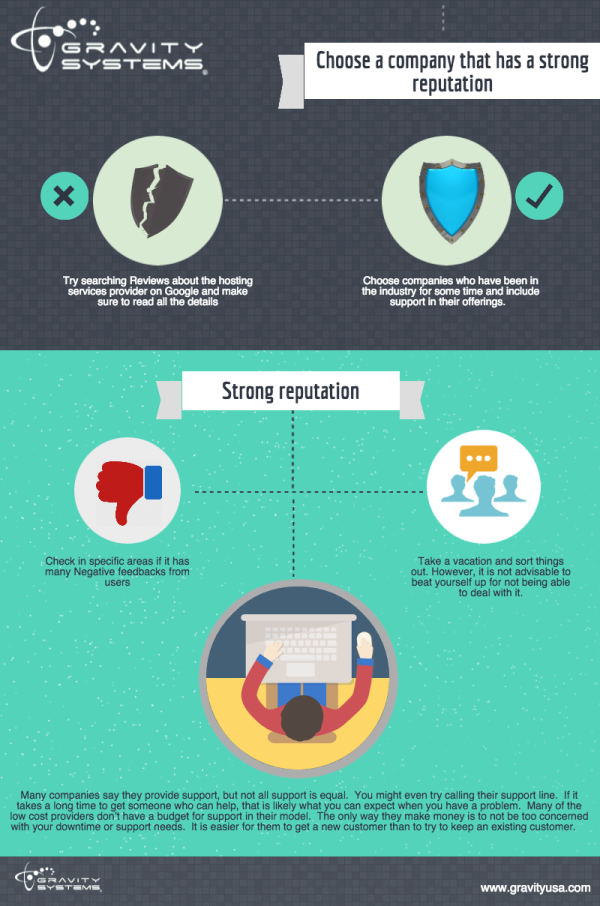 While the free and economical packages may tempt you, remember that quality comes with a price. Choose companies who have been in the industry for some time and include support in their offerings. Many companies say they provide support, but not all support is equal. You might even try calling their support line. If it takes a long time to get someone who can help, that is likely what you can expect when you have a problem. Many of the low cost providers don't have a budget for support in their model. The only way they make money is to not be too concerned with your downtime or support needs. It is easier for them to get a new customer than to try to keep an existing customer.
Choose a type of hosting plan that will suit your website's need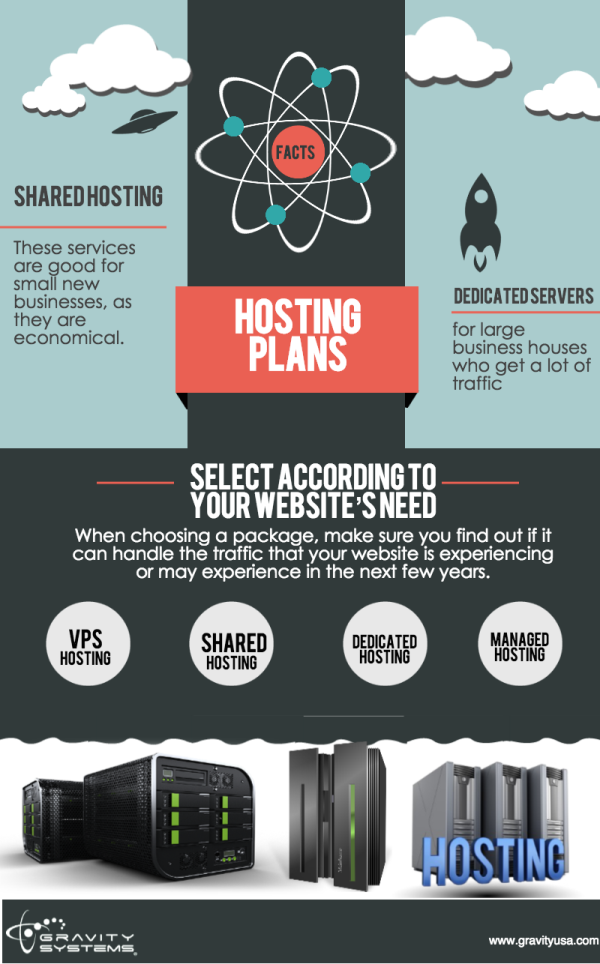 When choosing a package, make sure you find out if it can handle the traffic that your website is experiencing or may experience in the next few years.
Shared hosting services are good for small new businesses, as they are economical.
If your business is already established and your website gets a good amount of traffic every day, you might choose virtual private servers. VPS hosting plans are more expensive than the shared plan but it can provide you the resources that you need to cater to your online audience promptly.
Dedicated servers and server farms are the most expensive hosting packages. Obviously, they are meant for large business houses who get a lot of traffic on their website daily. They are good for businesses that generate good income and, therefore, do not want their website's speed or availability to be compromised at any cost.
Find out if your hosting service provider will help you secure your website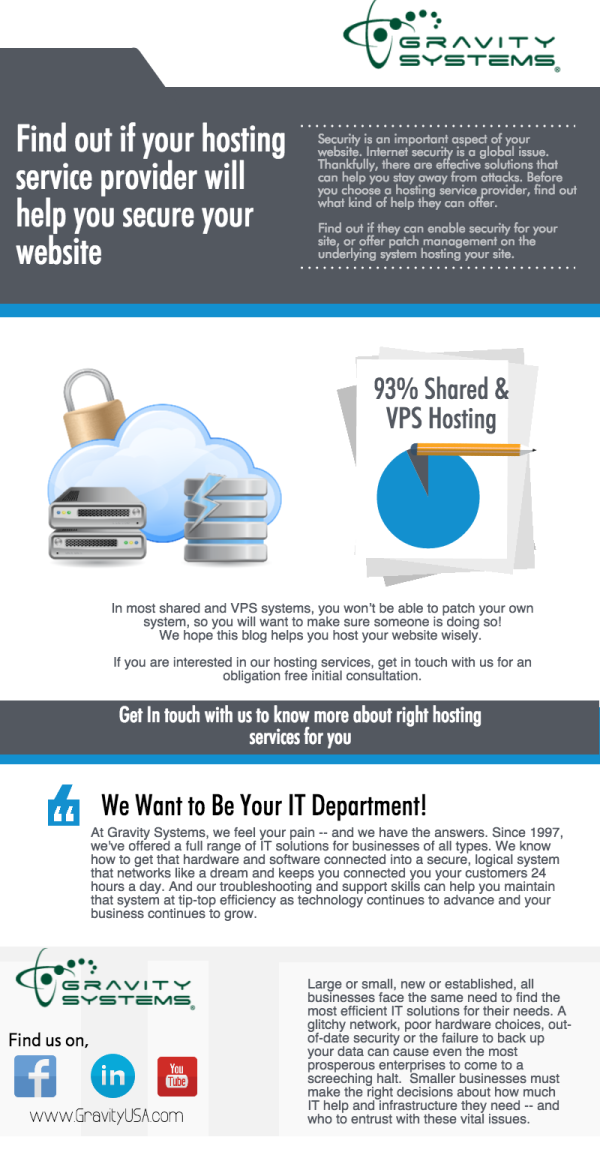 Security is an important aspect of your website. Internet security is a global issue. Thankfully, there are effective solutions that can help you stay away from attacks. Before you choose a hosting service provider, find out what kind of help they can offer. Find out if they can enable security for your site, or offer patch management on the underlying system hosting your site. In most shared and VPS systems, you won't be able to patch your own system, so you will want to make sure someone is doing so!
We hope this blog helps you host your website wisely. If you are interested in our hosting services, get in touch with us for an obligation free initial consultation, check out more about our services at www.GravityUSA.com