With technology playing a central role in almost every business, deciding to outsource such an important aspect can be a big challenge.
Most businesses do not prefer hiring an external agency for this. Rather, they feel having an in-house team of professionals will empower them to be on track 24 X 7. At GravityUSA, we believe outsourcing your IT support is easier, stress-free, as well as affordable as compared to having an in-house team. Here is why you must take our suggestion seriously.
You will get more time to focus on the core areas of your business

Technology is not your core competency, so why waste time dealing with it? Why get your HR people find the most experienced people they can find within your specified budget? Why train them and spend company's vital resources on them? Managing people is the most difficult thing that you can do. Instead of focusing on managing your in-house team, you should better focus on the core areas of your business; areas that get you more business and help you increase your profit. Leave the IT support on experts like us. We are available 24 X 7 and are as dedicated as your in-house staff, maybe even more. We understand that our service quality is everything that will help us stay ahead of competition and therefore, be assured that we will never disappoint you.
Yo

u will be able to keep up with the latest technological development

Fortunately or unfortunately, technology changes fast. Unless you keep yourself abreast with the latest developments, you may not be able to keep your IT infrastructure as effective as it should be. Your in-house staff may not be aware of such developments. They may not be able to stay up to date, as they will be busy handling regular issues. Outsourcing is therefore, a smarter idea. We train and educate our team as and when required in order to ensure that our clients get the highest quality services. We strive hard to become your trustworthy technology partner instead of just being a vendor.
You will be able to cut down your expenses

To keep your IT infrastructure in an up-to-date condition, you will have to shell out significant amount of money, apart from hiring a highly competent team. If you have budget restrictions, you may not be able to afford to invest so much and therefore, hiring will be a better option for you. We provide budget friendly services without compromising with the quality. We are not looking for steady paycheques. Instead, we want to establish life-long relationships and this is the reason why we offer affordable yet effective solutions.
You will suffer from fewer issues
When you will have experts to handle your IT support, you will obviously have to deal with fewer issues. Our technicians will be able to identify the issues before they lead to expensive breakdowns.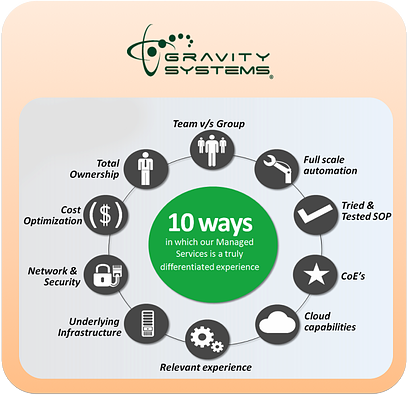 We will keep your infrastructure in an up-to-date condition and minimize the sudden and unnecessary issues that can severely affect your profit margin.
We hope now you are aware about the benefits of outsourcing your IT infrastructure support. If you want to know more about what we can do for your business, get in touch with our experts at 512-684-3263.