While the World Wide Web brings enormous opportunities, it also brings security challenges. Fraudsters are available across the globe; can access any data if its not protected well and can be misused, while these sounds scary, protecting from those spurious elements is easier than you thought. You just have to be a little vigilant.
Out of many available options, firewalls are a popular choice. They are frequently preferred as core security solutions for businesses as well as individuals. They are no more mere plug-ins. With time, they have evolved dramatically to cater to the next generation security issues.
As the name implies, firewall is a barrier that protects your PC from the unwanted intruders that are available on the World Wide Web. These intruders are available all around on the internet, ready to access your personal data that you may have in your network. We don't need to explain you the consequences of unauthorized access of your personal data. Getting your PC protected is therefore, utmost important for all of us.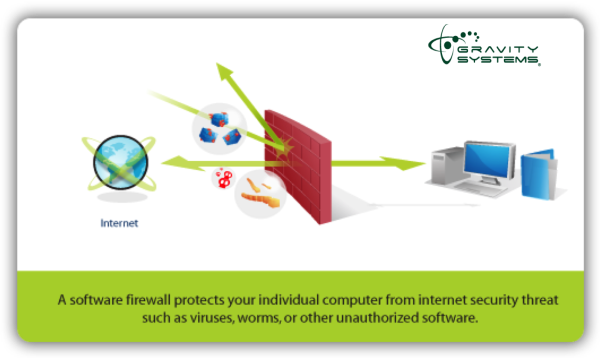 A firewall protects your PC and your network from unwanted elements such as viruses, worms, hijacking elements, spywares, etc. Its importance is being realized by internet users across the globe and this is the reason why increasing number of people are securing their PC. According to latest market predictions, the sale of firewalls is expected to rise significantly in recent years, as more and more people are being made aware of their importance. If you own a business whose PCs and network are yet to be protected from the intruders, get in touch with our team today. We will help you select the most effective firewall that will protect your business details from being stolen or hacked.
If you already have a firewall installed, don't assume that you are safe. From small plug-ins, firewalls have evolved into multi-utility software that can detect almost hard-to-detect spurious elements. Firewalls meant for individual use may not be relevant for businesses having many PCs. Therefore, you must not try just any software that you can find at a discounted price. We at Gravity Systems strongly believe that you must choose your firewall careful and ensure that it provides you complete protection.
With so many options to choose from, it could be a big challenge for you to choose the right one. So, leave the choice on our experts. Once we have evaluated your needs, we will weight down the available options and suggest you the most relevant firewall that will appropriately meet your business's IT needs. We can also install it professionally and monitor your system on a regular basis to ensure that your data remains safe.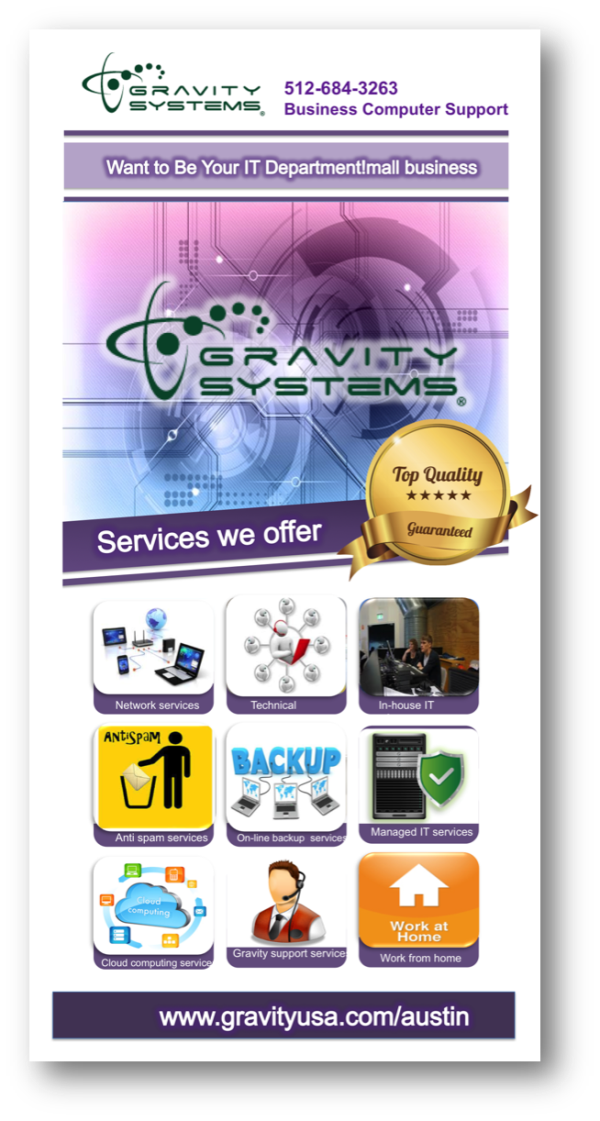 The team at Gravity USA is available 24X7 and will be happy to assist you anytime, any day. To get started services for IT support Austin, talk to our consultants today at 512-684-3263.