Looking to the future is the key to long-term success in any enterprise, from growing your number of locations and markets to exploring new technologies. But the technology that makes your business run today needs to be ready for the future as well. Let's look at some ways our Austin IT tech support team at Gravity Systems can help you create a scalable IT system.
Servers and workstations - Today's "good-enough" hardware may start to fall behind the curve more quickly than you'd imagine. We can evaluate your current components to see whether it's time to ready your processor/drive speeds, RAM, storage capacity or other hardware capabilities.
Local Area Network - Want to future-proof your LAN? Think in terms of modular components and a centralized wireless LAN switch. This gives you the ability to upgrade your access ports without physically tearing the network apart.
Power - You don't necessarily have to install a whole new set of permanent electrical outlets to make way for additional workers with additional power demands. We can set you up with Power over Ethernet (PoE) so you can power many electronic devices through your data ports.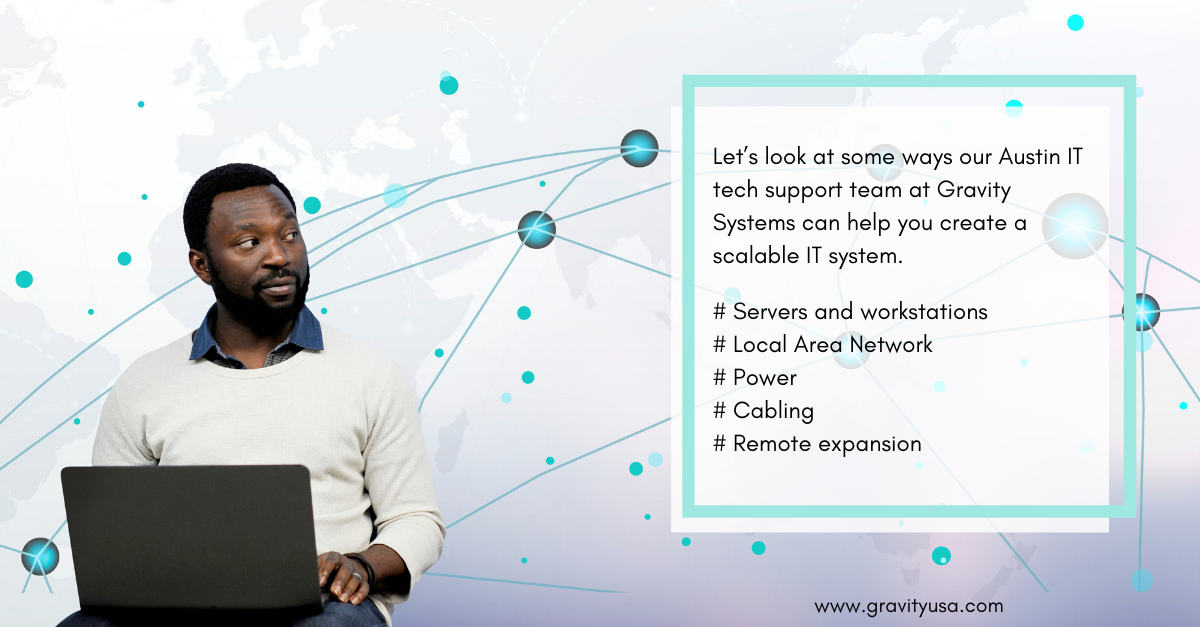 Cabling - Your data will only flow as fast as the cables between your devices will permit. We can replace those old Cat5 and Cat5e Ethernet cables with Cat6 and Cat6a, which are not only much faster but also allow for two-way communication. Upgrading your Internet connection from coax to fiber could be another smart move in anticipation of increased broadband needs.
Remote expansion - Your IT system doesn't have to be limited to the devices you maintain in your brick-and-mortar facilities. We can set you up with cloud computing platforms, remote desktop capabilities, and other virtualization strategies so you can add employees and partners from all over the world to your roster.
Ready to scale up for success? Contact us today!
Related Post: Malware 2019: The Latest Bad Guys on the Block