In our last blog, we discussed some common issues that PC users face such as a slow PC, automatic restart, and unwanted ads. In this part, we will be discussing more issues that severely affect your productivity.
Computer won't turn on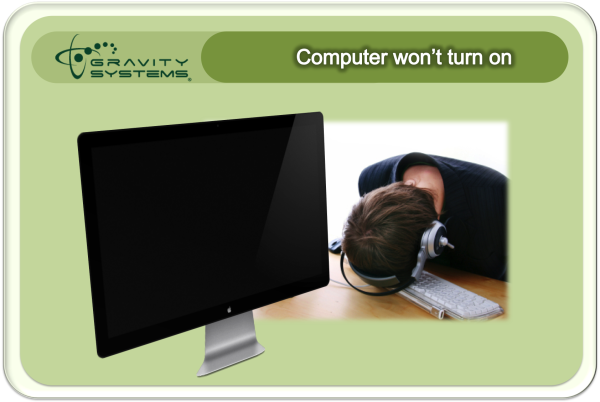 This is a scary issue not only because you can't access your files, but also because you fear that you might never be able to access them again! Thankfully, when you face this issue, your data is most likely safe and may be retrieved. Instead of panicking, here is what you need to do (call us if you need help!):
If your computer shows no sign of power, i.e. if the fans are not running and there is no light on the CPU and monitor, the issue is may be with the power supply. Check if all the wires are plugged in properly. If so, you may be facing a power supply problem. Try draining the "flea power" or seek professional help.
If your PC turns on and then, shuts down immediately, you may be facing electrical shorts. Check your power supply and ensure that your PC is getting adequate energy.
If your PC is turning on but nothing is being displayed on your monitor, the problem could be with it. Check if all wires are plugged in properly, i.e. the monitor is receiving power from the power outlet and is connected correctly to the CPU. If this doesn't help, consult a professional.
Blue screen of Death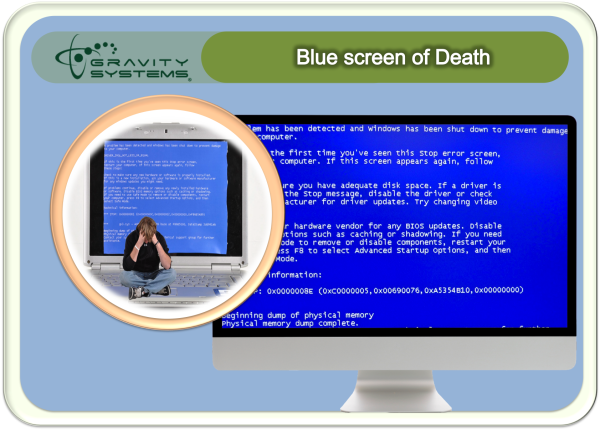 Otherwise known as STOP error, this is one of the scariest problems that you may face. Thankfully, the solution is easier than you thought. Reboot it and see if it works. In many cases, it will work. Once your system starts working, take it to a professional at your earliest convenience to fix the issue before it crashes. A blue screen issue may arise because of many reasons, including but not limited to damaged software, hardware, corrupt DLL files, driver issues, and much more. If you are good at brainstorming and don't mind spending time fixing the issue, you can try fixing your PC using the codes that the blue screen will provide you.
Windows fail to start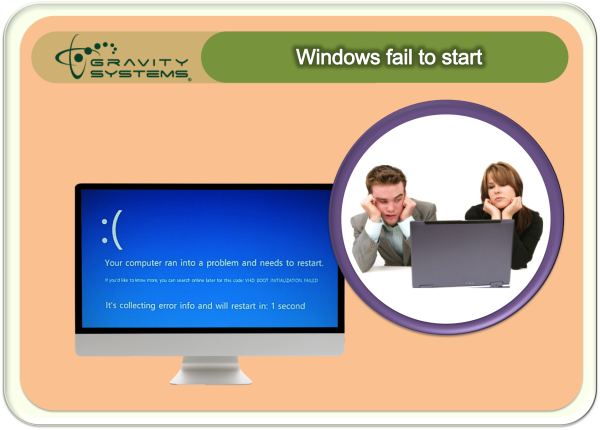 There could be many reasons behind this problem, the most common one being malware issue or damaged hard disk. Here is what you can do to fix the error:
Press the F8 key as soon as you turn on the computer. Your PC will go into recovery mode. Once you are there, launch your PC in safe mode and click 'troubleshoot' and then, advanced option', followed by 'windows startup settings'. Restart your PC in safe mode.
Open your anti-virus, update it, and run a complete scan.
Use system restore to fix your PC. If this doesn't help, take your PC to a professional.
Unable to install a specific application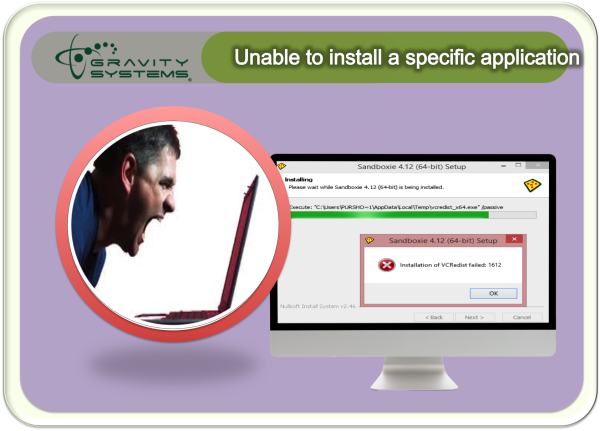 Often, this installation problem happens due to space problems. If your hard drive doesn't have ample space, you won't be able to install any applications. In this case, a simple system cleanup may be the answer. Free up some space and try installing again. If you still face any problem, try restarting the computer and try again.
These are some common issues that PC users face. We hope these tips will help you troubleshoot your problems. In case they don't, consult a professional for help. If you need business computer support, you can always give us a call at 877-GET-GRAVITY or Log on to www.GravityUSA.com