Kerio Control Protects Your Phoenix Business Computer Network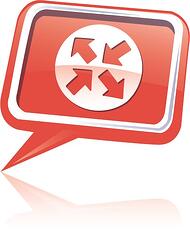 Is your business in need of a consistent virtual network, capable of connecting multiple office locations? If you are interested in tracking the user behavior of your employees from all around the globe, you can do so with Kerio Control. You will have all the confidence in the world that your network is being used safely, legally and productively. Kerio Control is compatible with Windows or Mac and you can choose from a 20 or 40 user capability, and then just add licenses, as you need to.
User Management


Not all network capabilities are created equal. Kerio Control's advanced network is perfect for managers who need network analysis, daily reports, and detailed statistics on employees' network usage. You'll be able to find out who is using the network, when, and what they are up. Misusing your IT system, can create legal liability. With Kerio Control, you can see it and stop it.
Unified Threat Management

Don't worry about viruses, Kerio Control's integrated anti-virus element will keep a careful eye out for any bugs or threats. The Kerio Web Filter blocks off 53 types of internet viruses while also blocking users to access websites with suspicious content. Next comes the Sophos anti-virus engine, with multi-core processors that protect your gateway in real time while updating itself all day long.
VPN

Kerio Control has created a Virtual Private Network (VPN) for your business. This allows you to take multiple office networks and turn them into a super productive feature. You can build site-to-site or client-to-site channels; while setting up modes to suit your needs. Your VPN is capable for use with Windows, Mac and Linux operating systems.
Quality of Service

A network doesn't run smoothly unless you have control. With Kerio Control, its "smart" bandwidth management will be able to track maximum bandwidth by restricting the low priority traffic. You can set different rules for different users, departments and protocols. With flowcharts, Kerio Control will show you exactly how your network is flowing, balancing and what can be fixed to run smoother.
Don't leave your network defenseless get Kerio Control. Contact Gravity Systems Phoenix today!