We hosted a webinar May 23rd to highlight the awesome features of Workspace. In case you missed it, you can watch it here!
Kerio Workspace - Gravity Systems Houston
Stop wasting time and money gathering your key players together from the four corners of the world to collaborate on important projects -- bring the conference room to them by way of Kerio Workspace, made available through Gravity Systems Houston. This cutting-edge program puts your project "in the cloud" by allowing you to create, maintain and manage a Web-based virtual project collaboration space. Your team members can share data instantly, work on project drafts together, and communicate through messages, comments and questions. Your managers can track progress and control how the team members access the project data. Kerio Workspace is the new, better way to work together.
Online File Storage
If you have a web connection and a Firefox, Safari, Chrome or Internet Explore browser, you have the tools you need to upload, download or work with data through Kerio Workspace. You can create a Space for each project, populate that Space with individual Pages and then move files around as needed. Full-document preview and text search allows for quick and handy reference to any and every piece of project documentation.
Access and manage content through a browser.
Upload and organize files with drag and drop.
Full text search and document preview.
Online Collaboration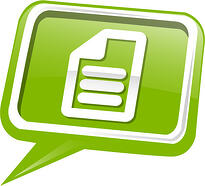 Kerio Workspace takes file sharing and project collaboration to the next level. Upload or download practically any kind of file -- even large multimedia files such as video clips -- as well as links to outside web resources. Contribute to the conversation by posting comments, appending notes to documents or asking questions -- just click to save, and everyone sees your input. It's as easy to use as any of the popular social media applications out there, so if you have any experience in those environments, you'll feel completely at home in Kerio Workspace.
Share text, images, videos, uploaded files, and more.
Send a link to any Space, Page, or uploaded file.
Edit shared files with native applications.
Share comments on any file, Page, or Space.
Content Security
Keep your project as safe and secure as you need it to be with the content security control included in Kerio Workspace. Password-based access keeps people outside the team from nosing around in your top-secret data, while different team members can be assigned different levels of access to the program. You control who can view or manipulate information, either for an entire Space or for specific Pages. Kerio Workspace also prevents more than one team members from posting the same data at a time, helping to keep the project uncluttered by unnecessary duplications. The program includes automated backups that you can schedule on a regular basis to keep part or all of your project safe from a catastrophic data loss.
Set user or group permissions for any Space or Page.
Prevent simultaneous editing of a shared file.
Access previous versions of uploaded files.
Schedule full and differential backups of all content.
Project Management
Kerio Workspace simplifies the collaborative project process for managers as well as for team members. You can designate certain Spaces or Pages as Favorites and organize their comments by Space or by Page. You can also arrange all incoming comments by your team members streamed to you in the form of a news feed for fast, efficient updates. Track the project's progress by monitoring Space, Page or files histories by name and/or time-stamp. You'll always know how your project is coming along, enabling you to meet your goals more efficiently than ever before.
Designate Spaces and Pages as Favorites.
Get recent team comments in a News Feed.
See comments organised by Space and Page
Track progress with name & time stamps.
Track progress by Space, Page, and file history.
Take your next project online through the amazing "collaborative cloud" offered by Kerio Workspace, the most effective way to work together from anywhere. Contact Gravity Systems Houston to usher in a new era of productivity for your business!