Kerio Operator - Gravity Systems Houston
Gravity Systems Houston is proud to bring you Kerio operator, the flexible, feature-rich VoIP (Voice over Internet Protocol) PBX phone system for businesses of all sizes. Kerio Operator and Kerio Connect have perfect synergy with each other, allowing you to consolidate your voicemail and email messages for easy forwarding from one inbox to another. Let Auto-Attendant route your calls according to your precise needs, and add new extensions to this web-based system automatically through the magic of Auto-Provisioning. You can run Kerio operator via hardware or software, over traditional phone lines or an ISDN, T1 or E1 Internet connection -- and you can access it from a computer or mobile device!
Voicemail/Email Integration
You can think of Kerio Operator as your phone system's equivalent to Kerio Connect in the way it transparently and automatically gives you instant access to all your incoming messages. In fact, when you combine Kerio Operator with Kerio Connect you can synchronize, view and work with all your voicemail inbox through your email boxes. But you don't have to have both programs to enjoy the convenience of having voicemails and emails automatically routed a shared incoming messages box.
Voicemail box synchronization with Kerio Connect
Voicemail forwarding to other email inbox types.
Auto-Attendant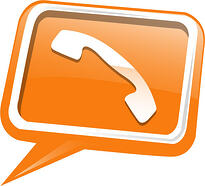 Customize your business's call routing with ease, thanks to the automated processes available through Kerio operator's Auto-Attendant feature. You'll find it a breeze to all kinds of announcement and nested menus, from the very simple to the very complex, so that incoming calls will always find their way to the right extension. If you receive after-hours or holiday calls, you can even program special time-conditional menus and announcements for those situations.
Easily customizable greeting menu options
Time condition options
Auto-Provisioning
Once upon a time you had to call a tech to your offices to configure each new phone extension for your business by hand -- but those days are over when you have Kerio Operator. Its Auto-Provisioning feature automatically sets up and configures each new phone you attach to the system, assigning it a new extension without you lifting a finger. You can add as many extensions as you like -- Kerio Operator is ready to scale up along with your business. An easy-to-use, Web-based Administration Console allows you to monitor and modify the system as it grows.
Automatic phone setup
Unlimited extension assignments
MyPhone
MyPhone gives you amazing new access to your phone! As long as you have an Internet connection and a Web browser, you can use its online interface to check your voicemail, adjust your call forwarding or other phone settings, view your incoming our outgoing call history and more -- all from the convenience of your computer or laptop. You've never been this connected to your phone data before!
Office extension access from anywhere through a web browser.
Bandwidth Management easily reserves and caps bandwidth for specific network traffic types.
Call History, Voicemail, Forwarding, and click-to-dial.
Kerio Operator can perform a multitude of sophisticated phone system functions, including call conferencing, ring groups, follow-me dial-by-name, group dialing, emergency call handling, multi-lingual voice prompt and more. Put your phone system "on the cloud" today -- contact Gravity Systems Houston and we'll get you started!