Kerio Sales and Support - Gravity Systems Houston
If you want your company to experience greater connectivity -- and therefore greater productivity -- than ever before, Kerio's software and hardware technologies are the answer. Kerio Technologies has helped small to medium-sized businesses make use of advanced yet affordable communications, collaboration and Internet security solutions since 1997. 5,000 satisfied clients in 108 countries can't be wrong, so follow their example with cutting-edge Kerio products -- now available through Gravity Systems Houston!
Kerio Connect and Hosted Kerio Connect
Kerio Connect synchronizes all your daily data such as email and calendar updates so all your employees will have the latest information at their fingertips. This cross-platform program works equally well with Windows, Mac or Linux operating systems, updating via the Internet through a simple, intuitive Web Administration panel. Sync all your Outlook, iCal, Entourage, Apple Address Book and Windows Mail/Calendar applications -- they all work together beautifully via Kerio Connect. And Kerio's anti-virus and anti-spam protection keeps that data bug-free, while its automated backup and archiving features make sure it stays safe for as long as your company needs it.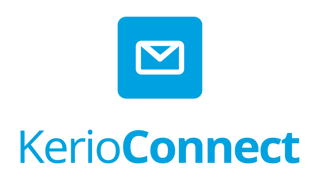 Kerio Control
Run your network security and intelligence through one smart control program -- Kerio Control. Kerio Control can help you monitor all your Windows or Mac network's user activity, authorized or unauthorized, and generate reports on that activity so you can make sure your network is being used productively, safely and legally. Keep malware from infesting the network with the program's sophisticated intrusion protection and integrated gateway anti-virus protection. Turn multiple local networks into one large VPN, or Virtual Private Network. Ensure that your high-priority network traffic gets the maximum available bandwidth and rock-solid uptime thanks to Kerio's bandwidth management and Internet failover controls.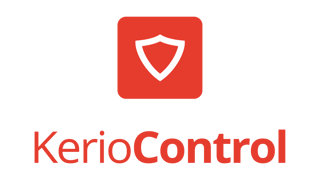 Kerio Operator and Hosted Kerio Operator
Kerio Operator offers your company the power and convenience of a VoIP (Voice over Internet Protocol) PBX phone system running over a dedicated Internet connection. Now you can synchronize your voicemail with your email for simple, "one-stop" message reviewing. Use the Auto-Attendant feature to create customized voice menus and announcements for easy, efficient, accurate call routing, even for conditional situations such as holiday or after-hours routing. Let Auto-Provisioning set up each of your phone extensions automatically without you having to do a thing. You can even check your voicemail and perform other phone system functions over any computer with an Internet connection.
You can purchase these incredible IT productivity boosters that run on your existing servers, or you can opt for hosted versions that run on our Gravity Systems Houston server. Contact us if you need more guidance as to which option makes the most sense for your needs.