Kerio Technologies Sales and Support - Austin Businesses
If you're looking for hardware and software technologies that keep you in closer touch with your company's data, Kerio is the way to go. Kerio Technologies has been leading the field in Internet security, communications and collaboration solutions for small to medium-sized companies just like yours since 1997. Currently Kerio has more than 5,000 satisfied customers in more than 108 countries around the globe -- and Gravity Systems - Austin is proud to offer their innovative products!
Kerio Connect and Hosted Kerio Connect
Synchronize all your email, calendars, task lists and other important info with Kerio Connect. Kerio Connect is a cross-platform performer, interfacing with Windows, Mac or Linus systems through an easy-to-install, easy-to-use Web Administration panel. You can synch Entourage, iCal, Outlook, Windows Mail and Calendar and Apple Address Book data. And that data remains secure, thanks to Kerio's robust anti-spam and anti-virus protection. Let Kerio WebMail's groupware capabilities replace all your old desktop applications. Archive email for compliance purposes. You even get automated data backup and recovery!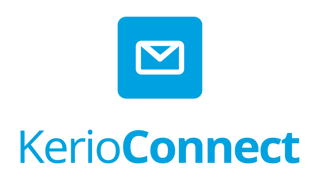 Kerio Control
Kerio Control acts as your network security and intelligence center. Now you can monitor all user activity on your Windows or Mac network, require user authentication for network access, and generate activity reports to help keep a lid on unsafe or undesirable network usage. Unified Threat Management features add integrated gateway anti-virus and advanced intrusion prevention to block or filter malware. VPN (Virtual Private Network) features allow you to connect multiple networks into a virtual super-network. And Kerio Control's bandwidth management guarantees bandwidth for high-priority network traffic, implementing failover controls to maximize network uptime.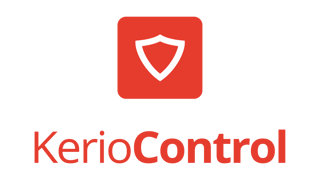 Kerio Operator and Hosted Kerio Operator
With Kerio Operator, managing your business's phone lines just lot a lot easier. This VoIP (Voice over Internet Protocol) PBX phone system synchronizes voicemail messages with email and drops them all into one inbox for simplified message management. Auto-Attendant routes incoming calls flawlessly and directs callers via an easily customizable voice menu -- you can even program it for special after-hours or holiday routing. Auto-Provisioning takes over the laborious job of setting up new phone extensions, and MyPhone gives you instant access to your phone extension controls and voicemail from any web browser.
Contact Gravity Systems and ask us which of these products make sense for your business.