Kerio Control - Gravity Systems Houston
Would you like to bring all of the little networks connecting your employees in various departments of branch offices under a single unified whole? Are you worried about viruses or other malware making their way into your network data transfers? Would you like the assurance of being able to watchdog the user activity on your networks for questionable or unsafe behaviors? Now you can take control over these and other issues -- thanks to Kerio Control.
Whether you're running Windows or Mac networks, Kerio Control's integrated hardware and software system can be configured to work perfectly with your current platforms and systems. Support up to 20 users or up to 40 users depending on which control box you choose to purchase, and you can continue to scale up by purchasing additional virtual user licenses. Gravity Systems Houston is proud to offer this ISCA-certified network control solution to our customers!
User Management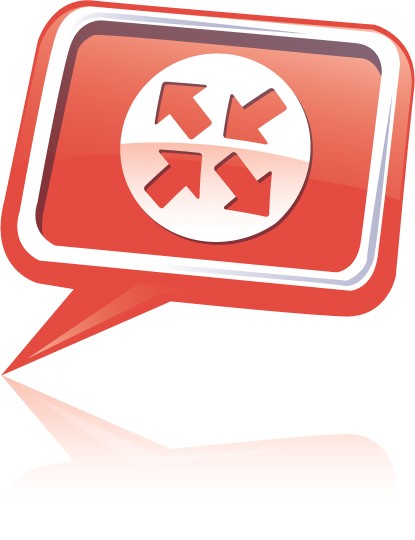 Kerio Control's advanced user management functionality gives you total control over your network's monitoring, tracking and data access. Get the facts on how employees and guests are making use of your network, for better or for worse, with the aid of sophisticated network analysis and reporting over your favorite Web browser. Now you have the ability to spot and stop network misuse right away to limit possible legal liability, productivity drain and security problems.
Transparent mapping of users from Active Directory and Open Directory.
User-specific access policies.
Forced user authentication for network access.
User-based network activity reports.
Unified Threat Management
Kerio Control can help you kick viruses, spyware, Trojans, drive-by downloads and other unwelcome guests to the curb. Use its intrusion prevention systems to monitor and map inbound and outbound communications, ensuring that no unusual or abusive user behaviors slip past you. Rest easy knowing that the Kerio Web Filter is screening out more than 53 known varieties to questionable web content and preventing network users from accessing sites that traffic in such content. And stop worrying about viruses -- Kerio's Sophos anti-virus engine employs multicore processing for real-time gateway protection and continuous updates to keep your network data safe.
Integrated gateway anti-virus, web filter, P2P networks filter, intrusion prevention system, file-type blocker, flexible keyword and web object filter.
VPN Support
Combine multiple office networks into one overarching, super-productive one thanks to Kerio Control's VPN, or Virtual Private Network feature. You can construct any number of client-to-site or site-to-site networks without even worrying about what platform each endpoint runs on. You can also choose from persistent or on-demand modes, depending on your company's needs. Kerio Control also runs on standard encryption algorithms -- the control channel uses Secure socket Layer and the data transport channel uses Blowfish -- for optimal compatibility. And Kerio's powerful integrated anti-virus software keeps a watchful eye out for malware that could otherwise infect your VPN.
Multiple site-to-site and client-to-site VPN tunnels.
Prevent simultaneous editing of a shared file.
Includes a cross-platform VPN client for Windows, Mac, and Linux.
Quality of Service
Kerio understands that your business productivity depends on consistent network uptime, and that's exactly what Kerio Control provides. It's designed with a "smart" bandwidth management feature that regulates network bandwidth in order to traffic priority, ensuring that your most important data traffic can get to its destination in a timely manner. You can assign your own rules for bandwidth management based on user, user group, protocol, DSCP value and so on. You can monitor the flow of data traffic with the program's real-time traffic charts. Multiple connections can also run smoothly at the same time due to automatic link-load balancing, with active-active and active-passive failover standing by to keep your network networking.
Run your business's network the safe, secure, reliable way -- with Kerio Control's world-class network management system. Contact Gravity Systems Houston today and let's get that traffic flowing!
Multi-port active/active and active/passive configurations with automatic connection failover and link load balancing.
Bandwidth Management easily reserves and caps bandwidth for specific network traffic types.
See comments organised by Space and Page