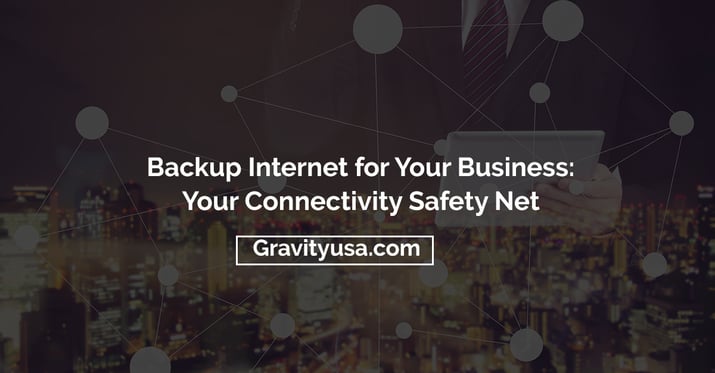 How dependent on the Internet is your business? Do you take a large volume of credit card orders each day, rely on a virtual server, conduct important communications over VoIP or get most of your new customers through your website?
What happens to your business if a bolt of lightning or a careless construction crew suddenly takes out your connection? These are the questions that worry many business owners – and a good reason you should look into a backup Internet option for your own IT system.
The principle is a simple one. If your primary Internet connection fails for any reason, your backup connection immediately steps in to provide the most seamless continuation of service possible, giving you the peace of mind that come from an "always-on" system while saving you thousands of dollars in lost productivity and sales. Choosing two different types of connection can be a smart move as well, since an outage in, say, a fiberoptic cable isn't likely to affect a T1 line or vice versa. (You might even want a wireless option to complement a cable setup.) If your budget is tight, you can use a slower type of connectivity as your backup Internet while the primary system is being restored to functionality.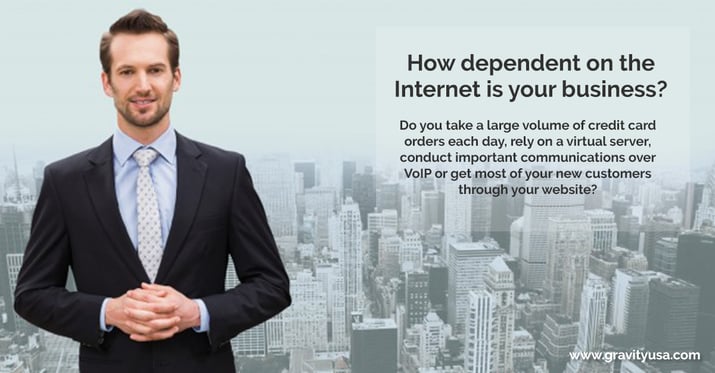 But this redundancy isn't only useful in emergencies. A backup Internet connection can also serve as a source of extra bandwidth when all is well, a concept called load sharing. Certain protocols are necessary to take advantage of this technology. Fortunately, our Austin IT managed systems team at Gravity Systems is ready to help. We can set you up with primary and backup Internet lines, programming them to support each other perfectly. So stop worrying about outages and contact us today. We know how to keep you connected!
Related Post: How Changes in Net Neutrality Could Affect Your IT Needs